Unique Ideas for Gatherings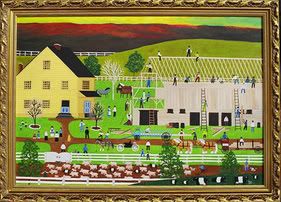 You already know of the
Float Your Boat gathering
and the
Great Urban Plastic Pink Flamingo Caper
that we are co-hosting, but
our fellow boxers from Texas have taken the gathering to a new level.
As a method of planting boxes in some vacant counties, they will
commune to seed and build, just like raising a barn, to create some new boxes in virgin territory
. This gather
takes place on October 22 in Waxahachie, TX
. Visit
Barefoot Lucy's
link
that explains more about the event.
posted by Mark and Sue at Wednesday, August 31, 2005