Fun was no Mystery at the RI Gather!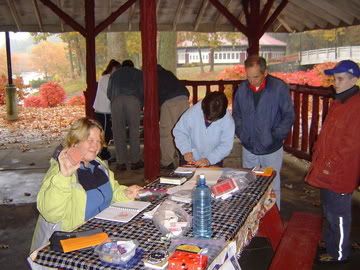 Laurette with the Event Stamp

Tom Noone
did a wonderful job in bringing the local tribes together for a
great Mystery Gathering today in Rhode Island
. Despite the constant drizzle, the event was a huge success. It was
a more intimate gathering than most
,
with maybe 35 or so in attendance. The boxes were great, especially
Russ'
Event Stamp as well as Dr. Hawley Griffen's Personal Traveler
! It was good to finally meet
Tom Noone
, who was responsible for this event.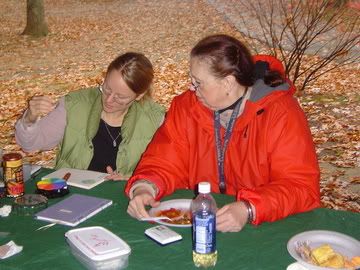 Phyto & Alafair up to mischief!
It was great to meet names that are very familiar to us and whom we've corresponded with over the years -
Mary from VA
and
Turtle McQ
as examples. Also good to see buddies like
TeamGreenDragon, Dynamic Duo, Alafair, Phyto & Isoceles, Sadie & Russ, Butterfly, Bluebird, Mary [from RI] & Safari Dan, RustyPuff & CSCM, Tony & Veronica, Laurette, Moonstone Baby
and others whose names I'm sure I've forgotten.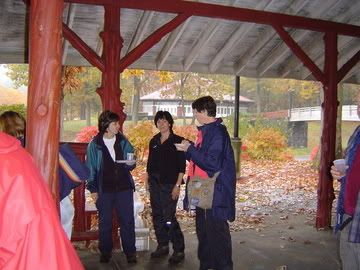 CT boxing contingent: Sadie, Bluebird & Butterfly


Thanks to all who organized, cooked, baked, hid boxes and just showed up!
While this was our first RI Mystery Gathering -
you can bet it will not be our last!




posted by Mark and Sue at Saturday, October 30, 2004