Your Degree is Ready!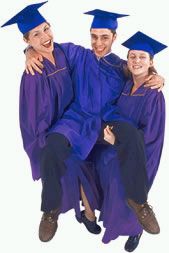 Our
Box of the Week
is the
May Day Lillies'
The Graduate
letterbox. This was inspired by the
recent college graduation of half of this CT letterboxing team and is located in West Hartford, CT.

Our
Poll of the Week
is based on a recent email I received from another letterboxer who was in somewhat of a quandry and wanted some advice. After receiving a postal letterbox, this boxer noticed
a HH had been placed in with the PLB but found that the HH was of a religious belief other than hers.
She emailed me, asking our opinion on how she should handle this HH.
Please vote your opinion on this matter.
posted by Mark and Sue at Monday, February 07, 2005